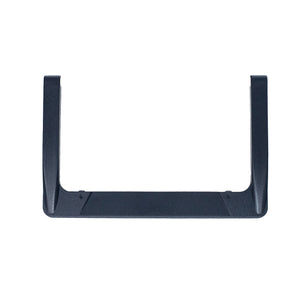 Description
The PIVOT Kickstand serves as a replacement for the kickstand that comes with the PIVOT A20A and A22A cases, or as an upgrade to the kickstand found on the PIVOT PRO 11 1st and 2nd gen cases. Constructed from industrial-grade impact-resistant polycarbonate, and featuring reinforced internal structural ribs, the PIVOT A20A Kickstand is designed to provide years of trouble-free use in the most demanding operational environments. If you're looking for a replacement or upgrade for the kickstand that came with your case, look no further, and order the PIVOT A20A Kickstand now!
Available in black only.
Features
Exceptional Durability: Featuring thicker industrial-grade impact-resistant polycarbonate with with internal ribs for unbeatable strength and durability
Maximum Flexibility: 120-degrees of adjustability to support a wide variety of horizontal viewing angles, while also supporting vertical viewing.
Multi-generational Compatibility: Supports the PIVOT Pro 11 (1st and 2nd gen) as well as the latest PIVOT A20A and A22A cases.
Tech Specs
Dimensions
Length: 6.44 in (163.5 mm)
Width: 4.06 in (103.2 mm)
Thickness: 0.31 in (7.9 mm)
Weight: 0.8 oz (22.7 g)
Materials: Impact Resistant Polycarbonate

Compatibility
PIVOT A22A Case
PIVOT A20A Case
PIVOT Pro 11 (2nd gen.) Case
PIVOT Pro 11 (1st gen.) Case
Documents